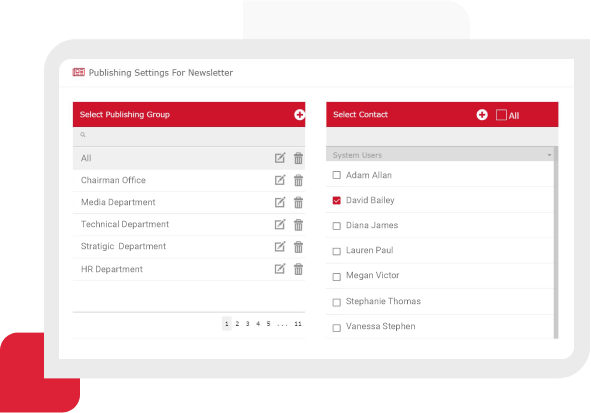 Newsletter Generation Engine
You will have the ability to generate newsletters at any time. The Newsletter will include all monitored results.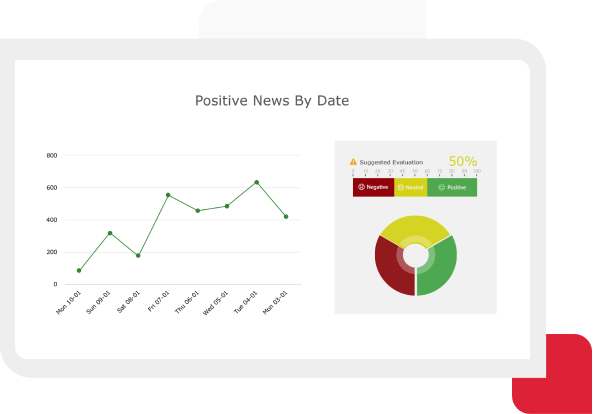 Sentiment Analysis Powered by Artificial Intelligence
Quickly and accurately evaluate the sentiment behind your media mentions with the Smart Media Platform AI-powered sentiment analysis tool.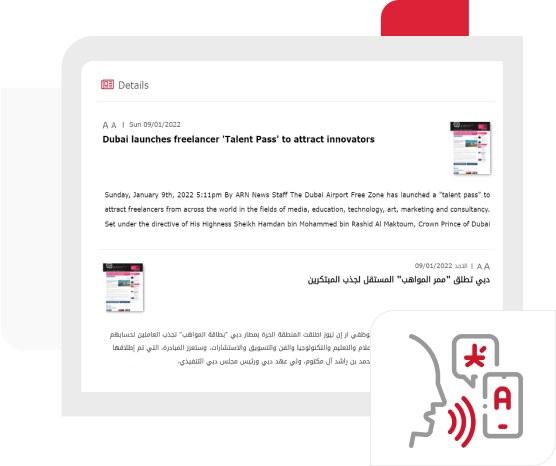 Translation & Text-to-Voice Tool
Translate your news into different languages instantly with high accuracy. Let the system read your news out loud if you prefer listening instead of reading.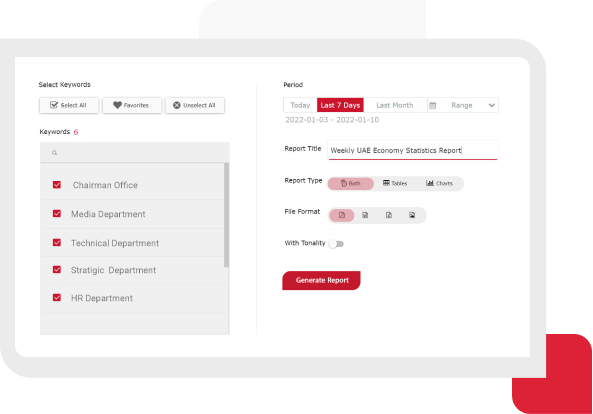 Report Engine
You can now have the freedom to create your own custom reports through our report engine. Get the reports you need only for the news that interest you.